Building a Circular Economy in Northern Ontario
Mitigating climate change impacts, and protecting and preserving waterways and lands are central to First Nations values across Canada. Yet many First Nations lack the infrastructure to practice and implement those values. To enhance quality of life for residents in Northern Ontario, with the assistance of Indigenous Services Canada, Nishnawbe Aski Nation (NAN) and Recycling Council of Ontario (RCO) have partnered to advance circular economic and waste reduction programs in 49 First Nations.
In doing so, the organizations aim to realize environmental, economic, and social gains of improved waste management for NAN First Nations that encompass and respect principles that align with NAN values:
Respect and encompass First Nations' values.
Prioritize protection of lands and environment.
Develop co-operatively with all First Nations that comprise NAN.
Establish opportunities to develop partnerships (on and off reserve) that offer viable, productive, and long-term solutions.
Consider long-term impacts and ensure sustainable outcomes.
Identify, align, and leverage related work (e.g., climate change mitigation and food security).
Provide opportunities that foster local jobs, training, community engagement, and capacity building.
Contribute to economic and social gains.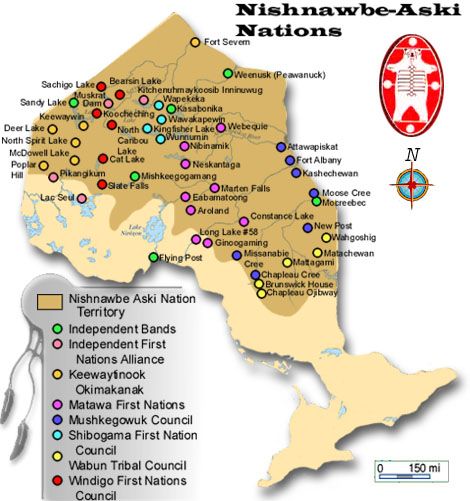 By applying circular economy principles – long-term resilience, business and economic opportunity, and environmental and societal benefits – NAN First Nations will experience immediate and ongoing action to improve sustainability and the surrounding environment:
Reduce environmental impacts – water protection, pollution prevention, resource recovery, and greenhouse gas emission reductions – by improving the management of waste.
Reduce financial costs and associated risks by transitioning to more sustainable waste management practices that includes implementation of reduction, recycling, and composting programs.
Transition economic activities from linear to circular modeling through education and implementation of green procurement models.
Provide economic growth through the creation of sustainable green jobs through improved waste management infrastructure and operations, as well as the implementation of diversion (recycling and composting) programs.
Improve community pride and engagement through community-based and school education programs.
Toolkit for Developing Waste Management Programs in First Nations Communities
Management of solid waste can be a challenging issue for many First Nations communities. This toolkit has been developed to help communities in making improvements in the way their waste is handled based on the needs and challenges they are experiencing.This toolkit is a resource of the Waste Management Initiative, a three-phase project of the Nishnawbe-Aski Nation and Recycling Council of Ontario. The toolkit has been prepared by EcoSuperior with support from Recycling Council of Ontario.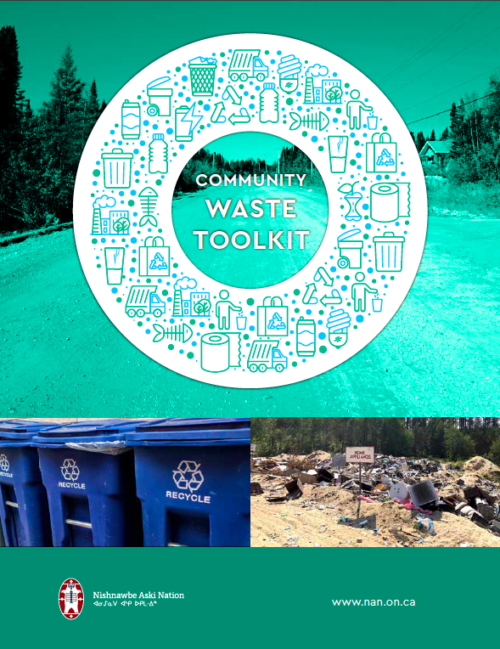 RCO Accelerating Circular Economy at NAN Environment, Climate Change, and Housing Symposium
On March 27-28, Nishnawbe Aski Nation hosted an Environment, Climate Change, and Housing symposium in Thunder Bay to bring together community experts in the areas of community infrastructure, housing, and environment. RCO had the opportunity to lead a full day session full of knowledge sharing on waste management and litter in NAN community.
The day was structured into three sessions, each engaging on various waste management topics and providing learning opportunities for communities.
Session 1: Waste Management and Litter in NAN
Overview of Waste Management Project with NAN and EcoSuperior
Break-out sessions: gather feedback on the current state of waste management in NAN communities; identify priority areas that need to be addressed.
Success story: Matachewan community recycling program (Rose Thomas from Matachewan First Nation)
Session 2: Dealing with Waste in Your Community
Introduction to managing hazardous waste, automobiles, and other large items
Best practices for separating and storing hazardous waste
Preparing waste for transportation
Exploring potential funding opportunities
Brainstorm and plan for the future of waste management in NAN communities
Session 3: Waste Audit Demonstration & Training
Introduction to waste audits, and why they are important to providing a baseline data for your community
Step-by-step process for conducting a waste audit
How to take immediate action to reduce waste in your community
Key Takeaways
The Waste Management project thus far has given us insight on the current state of waste management in NAN communities. Through the symposium, we've been able to gain additional information and identified priority areas on waste management in NAN:
Most communities do not yet have recycling programs; mainly landfills or dump sites
The main issue is getting waste materials out of communities
Many community landfills are out of regulation and are not maintained or monitored.
Hazardous waste, large appliances, and end of life vehicles are a major source of waste piling up in communities.
Landfills or dump sites are often close to the community or nearby lakes and creeks, causing safety concerns for the community and wildlife.
Education is required; however many communities do not know where to start.
Visit to Wunnumin Lake First Nation
In August 2019 RCO joined NAN on a community visit and waste assessment at Wunnumin Lake First Nation, a remote fly-in community north of Thunder Bay. The assessment, conducted by Ecologix Recycling examined the current waste management infrastructure within the community for the needs assessment component of the Waste Management Initiative.
The assessment included interviews with community members, Northern Store manager, Council members, and local recycling champion to gather information on how waste in managed, how materials get into the community, and overview of current infrastructure. NAN and Ecologix Recycling, with advisory support from RCO is working to develop a recycling program in the community. Transportation is often the biggest hurdle for getting materials out of remote communities; however, changing seasons can provide opportunity to haul recycling out on winter roads.
The visit was an excellent learning opportunity for RCO, which will help our current and future work with NAN communities and First Nations across Canada.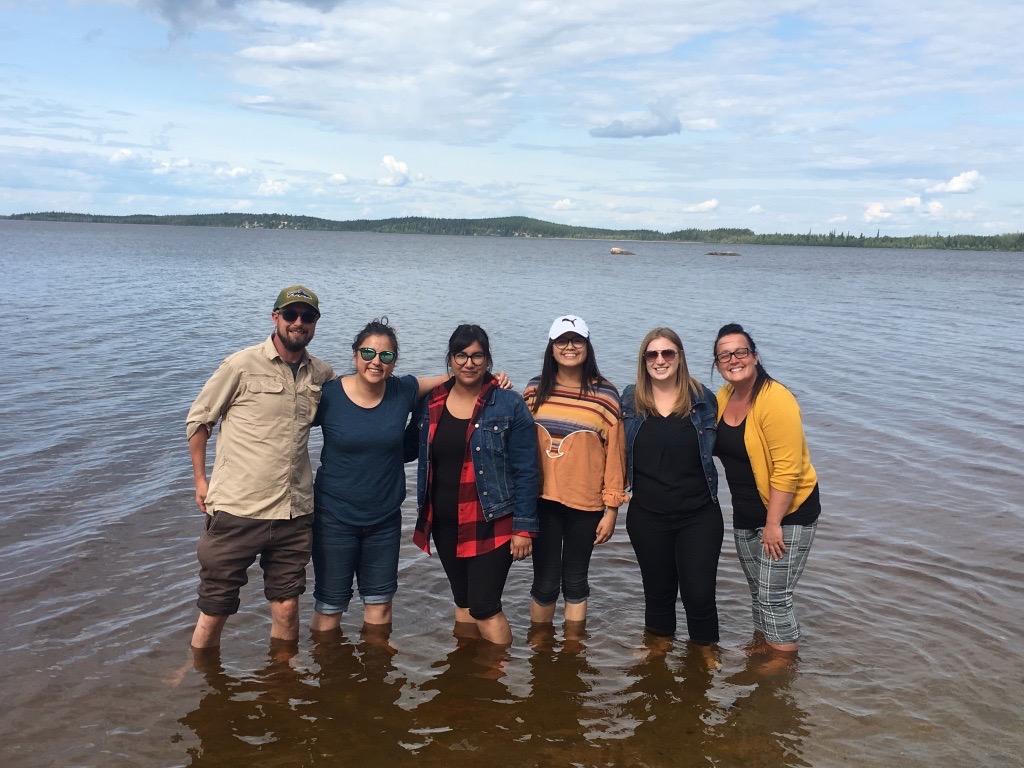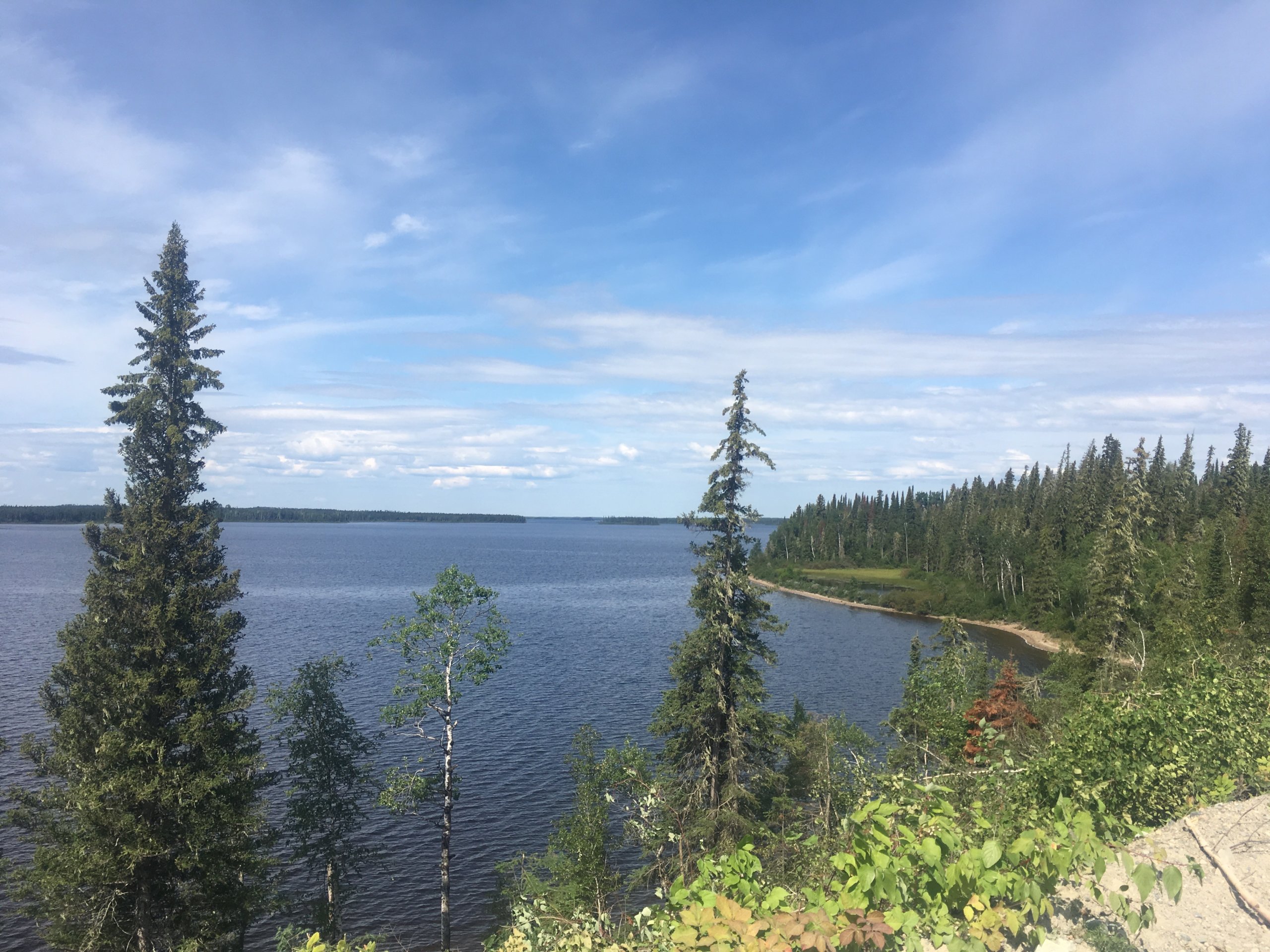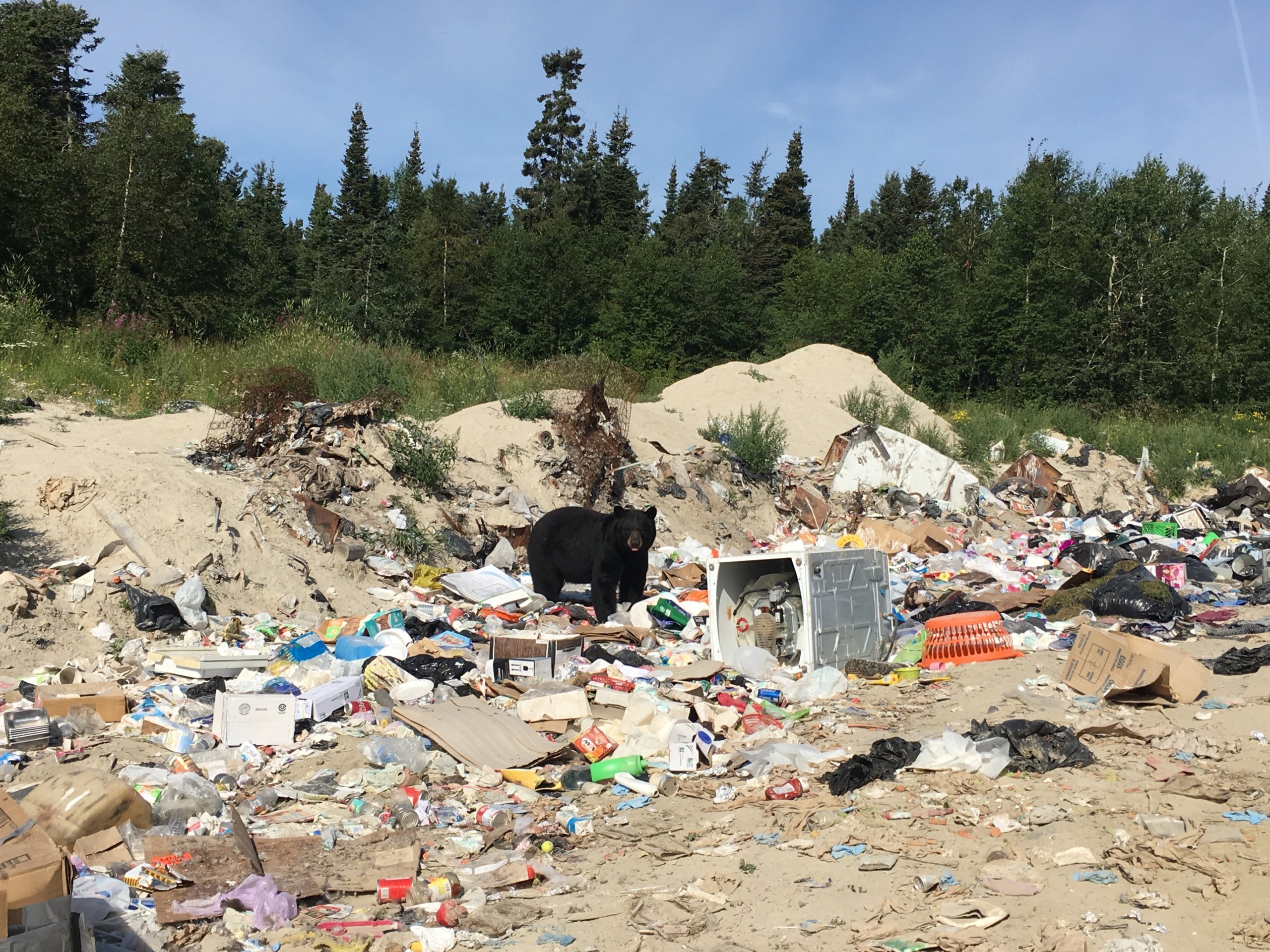 Jo-Anne St.Godard Executive Director Circular Innovation Council
[email protected]
416.657.2797, ext.3