PROFESSIONAL DEVELOPMENT IN WASTE AUDITING AND REPORTING
We offer Waste Auditor Training sessions, which are based on a Standard Waste Audit Method, that support professional development in key areas:
accurate and standardized methods of measuring and reporting performance;
auditing principles;
sampling methods;
benchmarking and data analysis;
best practices; and
compliance with regulation.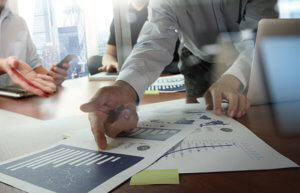 Training Objectives
A combination of lectures and workshops offers attendees hands-on experience through case studies, creation of audit plans, and development and application of auditing skills through table-top scenarios and situational exercises.
Participants also learn about modern methods of performance measurement, methods of calculating waste reduction, and realistic indicators of effective source separation programs. Participants apply audit findings into compliant and effective waste reduction work plans that focus on waste reduction and reuse as priorities.
Learning Outcomes
Waste Auditor Training equips participants with the necessary tools to complete a waste audit for their organization in accordance with regulatory requirements and RCO's Standard Waste Audit Method.
Next Session
We anticipate the next Waste Auditor Training sessions to take place in 2021. Location to be determined.
Email us to be added to the waiting list and for other updates.
What's Included
Certificate of Attendance or Waste Auditor Certificate *
Two days of instruction and related workshops
Hands-on waste audit
Copy of Standard Waste Audit Method
Handbook and in-class training materials
Breakfast, lunch, and light refreshments both days**
Networking with other waste and auditing professionals
* Participants are required to pass both the in-class and written examination components of the training to be eligible for a Waste Auditor Certificate. To receive a Waste Auditor Certificate an overall minimum score of 70 per cent based on attendance, participation, course work, and exam must be achieved.
** When in-person classroom training commences.
Registration
Waste Auditor Training is a popular learning and development opportunity, and each session is limited to 12 -15 participants.
All fees must be paid prior to the training. Electronic transfers accepted. Invoice can be generated on request.
For Individuals
Waste Auditor Training is a popular offering that attracts a diverse set of individuals who wish to expand their knowledge and experience:
seasoned waste auditors
recent university graduates
waste haulers and processors
custodial and environmental services staff
sustainability professionals
facility managers
green team members
representatives from IC&I waste generators, such as manufacturers, hospitals, and retail chains
Cancellation
Full refunds (less $150 administrative fee) are offered if notice of cancellation is made 14 days or more before the first day of class.
Full refunds are not offered if notice of cancellation is given less than 14 days before the first day of class. Rather, a class credit toward a future course for up to 75 per cent of the registration fee is offered.
To provide notice of cancellations for Waste Auditor Training call 416.657.2797, ext.203 or email [email protected]
For Corporations
We offer specialized Waste Auditor Training for corporations with company- and sector-specific examples and exercises to examine existing waste and recycling programs.
Corporate training enhances waste and recycling management of an organization, and enables greater co-operation and standardization across multiple locations or departments. Internal management capacity and relationship with vendors are also discussed in a private setting not suitable in an open classroom setting.
Most importantly, with more efficient and knowledgeable staff, organizations can reduce cost and increase revenue from materials recovery.