CIRCULAR FOOD RECOVERY AND WASTE DIVERSION PILOT
Circular Innovation Council and Our Food Future are creating Canada's first circular food economy in Guelph-Wellington by reimagining how we produce, distribute, sell, and consume food. We imagine a food system where everyone can access nutritious food, nothing is wasted, and we collaboratively tackle our most complex food challenges.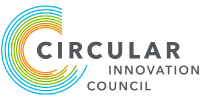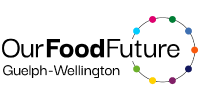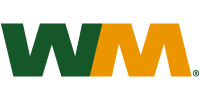 It is estimated that individuals and households in Canada waste more than $10 billion worth of food annually. When taking into consideration manufacturing and processing that figure rises to $21 billion. Expanding the value chain to include infrastructure, (e.g., transport, restaurants, retailers) estimates peg the value of waste food at more than $49 billion annually.
While the economic costs of food waste are staggering, we must also consider the environmental costs. More than 30 percent of municipal waste streams are composed of food and organic waste. When organic material is sent to landfill to decompose it releases methane into the atmosphere, which is a greenhouse gas 23 times more potent than carbon dioxide, and is the single largest waste stream found in landfills.
As it relates to the source of material, municipalities, which generate 55 percent of food and organic waste, have long-established comprehensive curbside organics programs that leverage collection efficiencies from door-to-door services and in-home source separation built on continuous public education and outreach.
Conversely, IC&I / non-residential generators (e.g., retailers, stores, hospitals, food courts) have a different collection process where organic materials are managed independently on a facility-by-facility basis, which eliminates opportunities for collection efficiencies, economies of scale or standardized services of the residential sector. As a result, dedicated organics services for the non-residential sector can be cost prohibitive. In addition, of the 45 percent of organic waste generated by non-residential sources, 75 percent of it is lost to disposal.
Municipalities and First Nations have significant interest to reduce the amount of food waste and edible food lost to disposal in their communities because they play a lead role in building a prosperous, livable, and sustainable future for citizens. As a primary engine for growth, local governments can drive the circular economy agenda to realize important environmental, social, and economic objectives.  Municipalities play a critical role as catalysts by facilitating public and private partnerships where collective interests can be aligned. 
In January of 2020, the City of Guelph and the County of Wellington officially launched  'Our Food Future' an ambitious initiative to create Canada's first circular food economy.  Funded by Infrastructure Canada, through the Smart City Challenge, its aim is to improve the economic, environmental and social sustainability of the regional food system.  
Circular Innovation Council, the County of Wellington, and the City of Guelph, working alongside local private and public interests, intend to pilot an innovative, regionally based co-operative model shared by the local food and food waste value chain to optimize organics recycling, improve food and food waste recovery, and mitigate food loss.
About the Pilot
Circular Innovation Council is facilitating a unique public and private sector collaboration in Guelph-Wellington for a non-profit cost-shared system that collects food waste and packaging for recycling, and edible food for rescue.
HOW IT WORKS
Municipalities collect household waste that is bound and determined by geographic clusters, which offers collection efficiencies. Private waste management companies collect commercial waste that is bound by individual service agreements, which can lead to multiple collections within the same geographic cluster.
Our pilot aims to mimic the municipal model to test the viability of a shared collection and consolidation system for commercial, retail, and multi-residential tenants to optimize organics recycling in geographic clusters, along with the added social benefit of redirecting edible food to food rescue agencies.
OUR GOAL
Create a collection and transport system to access consolidation and processing sites to improve efficiency and performance, and reduce cost and environmental impacts.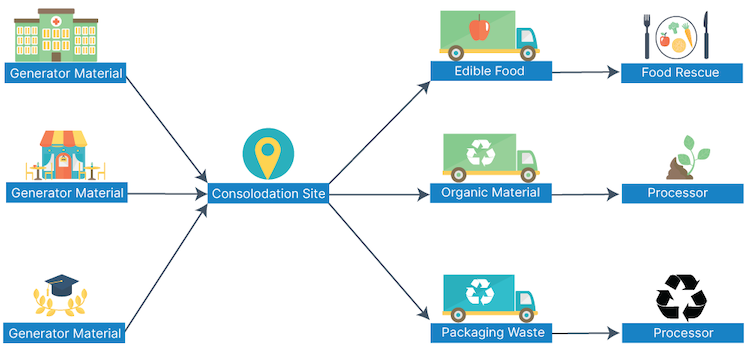 HOW IT'S FINANCED
We are testing a co-operative financial model where costs are shared by all users through a buying consortium. By maximizing participation cost and service will be optimized.
Key elements of the model:
Shared services commensurate with size and use of each of the participants.

Scaled structure to meet individual needs of members.

Flexibility to accommodate the diversity and unique needs of members.
TRACKING AND REPORTING
The University of Guelph will diligently track and report on a series of economic, environmental, and social indicators to measure precise impacts of the pilot, including:
Cost saving from consolidated collection and transport.
Total greenhouse gas emission reductions through optimized collection and diversion. Food waste and packaging recovered and diverted from disposal.
Edible food collected and delivered to food rescue agencies.
New employment opportunities due to increased diversion activities.
FREQUENTLY ASKED QUESTIONS
What are the pilot goals?
Design a regionally consolidated organic waste collection route to improve efficiency and reduce costs.
Optimize organics diversion for Industrial, Commercial, and Institutional businesses of all sizes.
Improve edible food recovery to local charitable partner organizations for redistribution.
Reduce greenhouse gas emissions from food lost to disposal, increase access to nutritious food.
Develop a co-operative buying consortium model shared by business participants that right-sizes fees to enable cost-effective organics collection for businesses of all sizes.
Who is involved?
The pilot is hosted by Our Food Future, County of Wellington, and City of Guelph. Sponsors and partners include Government of Canada, Longo's, Grand River Agricultural Society, University of Guelph, Skyline Living, and Walker (All Treat).
Is there a cost to participate?
There is no cost to participate for the first three months of the pilot thanks to the generous support of our sponsors. Organic waste will be collected at least once per week with complimentary bins supplied by the pilot. We are actively seeking additional funding that will allow us to extend the pilot for longer during which time there may be a small fee to help offset the cost of the service.
When does the pilot run?
We aim to launch on November 1, 2021 for a minimum of three months. We hope to secure additional funding to allow us to extend the pilot for an additional 3-6 months.
How are the City of Guelph and County of Wellington involved?
They are providing in-kind advisory as well as some financial support. They are interested to learn whether this model can cost effectively provide organic waste collection for businesses as it supports their overall waste diversion and greenhouse gas emission reduction goals. They are not directly involved nor responsible for the implementation of the pilot. 
What if I already have an organic waste collector?
We do not wish to interrupt or interfere with current services. We encourage participants to alert us to existing agreements, so we can work with you and your contractor to discuss pausing or reducing frequency of organic waste collection for the duration of the pilot.
How will edible food recovery be managed?
We are partnering with Second Harvest, a leading food rescue agency, that enables businesses to notify local charitable partners that edible food is available through its Food Rescue app. The local charitable partner will collect the food at a time negotiated with you. If you are already working with a local food recovery partner the app also allows you to direct edible food to your preferred partner.
What do businesses need to do in order to participate?
We ask you that you answer our participant questionnaire so we can provide appropriately sized bins, as well as other data so we can assess the application of this model and how much food and food waste the pilot diverts from landfill. We also need you to identify a dedicated location to place an organic collection bin.  We will provide informational signage for source separating organics, as well as criteria for edible food recovery, that we will provide supplementary training for.
Take Part | Stay CONNECTED 
Are you a business that generates food waste in Guelph-Wellington that's interested in joining the pilot, or looking to stay connected with results of the pilot?
Submit your information and we'll add you to a mailing list that you can also unsubscribe from at any time.